Our building / Architecture
This building, designed by Uchida Yoshikazu, Professor, Department of Architecture at the University of Tokyo, was constructed in1938 as the Institute of Public Health. The architectural structure is steel-reinforced concrete, and the exterior was finished using scratch tiles. Its characteristic design is called "Uchida Gothic", which can also be found at the adjoining Institute of Medical Science, The University of Tokyo.
You can see various original design elements that have been retained inside the building, such as the former auditorium, classrooms and laboratories, as well as detailed creative elements. This renovated historic building, which includes the Minato City Local History Museum, hosts a variety of services as a community facility.
Former Auditorium

This auditorium features terraced seating. Most of the parts have remained exactly as they were when they first opened. The lighting equipment as well as reliefs on the sides of the podium are characteristic.
Former President's Room / Former Vice-President's Room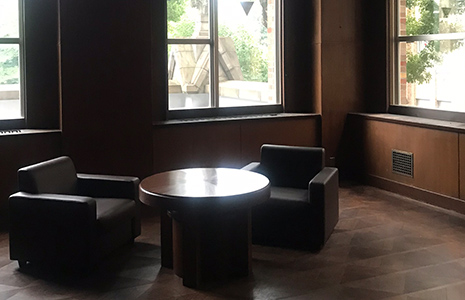 You can see the high level of the craftsmen's skills from those days in these rooms. In particular, the walls and ceiling are finished using luxurious veneers, and the floor features exquisite parquet in the President's Room.
Second Floor Central Hall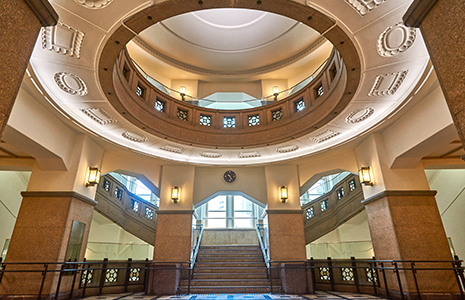 The design, with its open ceiling and symmetrical stone staircases, are characteristic of this hall.