Permanent Exhibition Room
Theme 1: Dynamism of the Ocean and People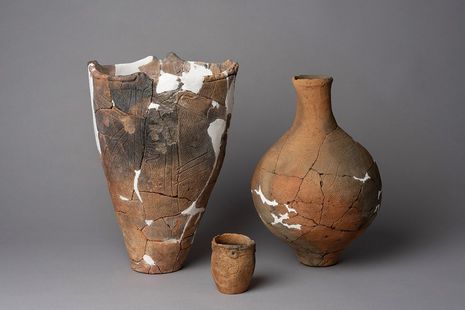 This exhibit is about the history of Minato City as it relates to Tokyo Bay through three themes: environment, shell mounds, and fisheries.
Theme 2: Spread of the Urban City and Culture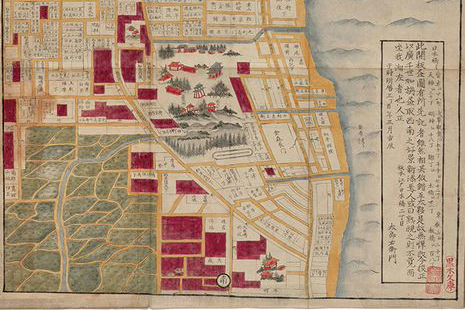 This exhibit looks at the state of the Minato City area, which was located in the south of the premodern city of Edo, through three themes: the city's development; samurai residences, temples and shrines, and the townspeople; and the people related to these developments.
Theme 3: People's Movement and Their Lives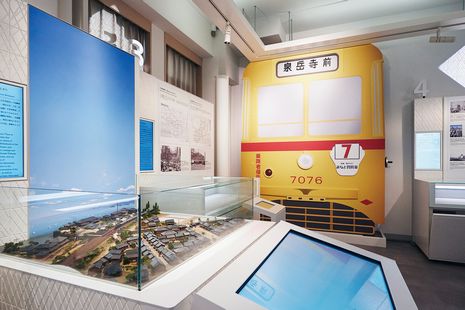 This exhibit is about the modern history of Minato City, where many people have continued to live in and commute through, through five themes: internationalization; education; transportation and traffic; occupations and industries; and disasters.
Guidance Room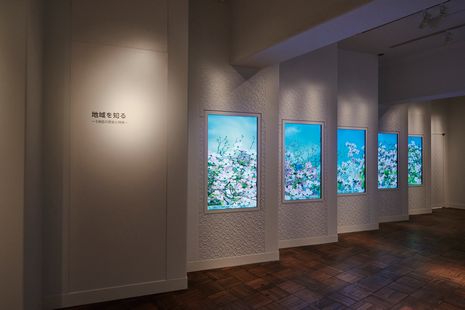 We introduce the situation and everyday lives in five districts of Minato City, from the primitive and ancient ages to modern times, through digital displays.
Communication Room

We offer hands-on displays here. Everyone can learn about the nature, history, and culture of Minato City. You can handle genuine artefacts such as ancient pottery from the Jomon age, or skeletal specimens of animals including a whale. You can also take a quiz by listening to the sounds of nature in Minato City.